Seeing this picture of Manu with 10 days left to live, I was inspired to post today.
I'm with some close friends with small baby at home. I went to visit at the hospital and at home, and I notice that most of them surprise with some challenges or thought through.
Funny that when you're pregnant with first child you talk is: "see if sleep enough because after the baby is born you will never sleep". OK, that all pregnant already understand. But there are several other "things" that people or ashamed to speak because they don't want to demonstrate that went through some perrengue or difficulty, or why pretend they haven't done it.
I came across some (many!) difficulties in the beginning of my life as a mother, I decided to list some of those things that nobody tells you, but I reckon!
Today I will talk about post partum, one of the most difficult phases mainly on the first son. Of course this does not apply to all women. Some have been lucky enough to not feel any difficulty (rare but exist!), other help full time (nurses, nannies, mother, etc.) which helps a lot, but for the poor mortals and vast majority regard the journey without help, I'll list what felt difficulty in the early months of the girls.
No one told me:
Many times in the post partum you swells more than in her own pregnancy with winter skirts from homosociety. What is normal and I didn't know. I left the hospital with the same weight as I entered. Just had a baby of 4kgs. How is that possible?! My doctor warned me that mostly who goes through Cesarean section, there's a lot of fluid retention. I was very swollen for about 10 days and could not understand. There is a drainage can be done already on maternity leave, but I didn't know. I didn't do in the maternity ward, or at home, so I had to wait for the natural process of the body collapse. But were 10 days that I thought I'd never be able to put a shoe on foot, since only those slippers of grandmother served!
You'll be using a diaper and not a post partum absorber. When I saw on a maternity bag this giant absorbent took a fright. I thought to myself; What do you mean you have to wear a tampon that size? Some women are lucky enough not to bleed so much after childbirth. To me it was a horror show. I had to use such absorbent (because it is too awkward to talk no diaper?!) for more than 10 days–outside the normal absorber on night power version for 2 months. Yes, I Bled for 2 months in two! What ended up making me super weak and unwilling to do anything.
You don't control the Baby Blues. Everyone listen a lot of stories about post partum depression before you have children, and each judge as you wish. I don't understand how a woman could have depression after passing through the most important and wonderful moment of her life. Just simply have no control over that. Post partum depression or Baby Blues is something that happens in most women as it is a hormonal issue. We have no way of sending in our bodies and even control what's going to happen. Add all this to an extreme tiredness, no woman who resists. I had depression in any of the girls. I had one or another time of whimper rampant in Bruna. But that went fast. I remember when she was a week I entered the bath, I cried for 1 hour without stop. I didn't know what was going on, but I couldn't stop crying. Many women don't want to take that Baby Blues, think is a weakness, but it's not, and only after I had the girls I found out how many friends had depression and took medication. Nobody care because you're ashamed. The best thing to do is talk to your obstetrician, a pill on time cut this picture of depression in no time and no need to load any blame for it.
Breastfeeding is not as simple as it seems. This is a topic that I simply cannot begin to write, if I'm not going to finish with 5 pages telling what happened to me. The conclusion I have about breastfeeding is that there is no rule. Because what works for one mother, does not work for another. Women have different breast Anatomy, different milk production, different breast, and don't forget; each baby is january 1 way, in a way, mama's hungry at different times. What's missing in all of these courses for pregnant women where they teach you to bathe in a doll, is a more detailed guidance on breastfeeding, showing what are the main difficulties that can occur and how to deal with it. I remember I was scared and I didn't know what to do the day I returned from maternity leave and understand what was "going down the milk, until then I thought I had milk, breastfeeding would be like in the maternity ward. That day I couldn't believe how the body turns to feed a baby…. So except for women who look like they were born knowing to breastfeed, the majority goes through challenges while breastfeeding the first son and I just don't know what to do. And what I always say is; have before the baby is born a contact of nurses nursing specialists that can help in the early days or even if you have a problem such as mastitis and empedramento, as I had a few times. A good guideline is essential for those who want to breastfeed as well as perseverance.
You won't have any desire of dating your husband after the quarantine. When I read in some mothers group saying so: does it have problem I don't wait 40 days? Ooooi?! I don't understand how anyone could want to date at that stage. Except for women who do not breastfeed (because the hormones of breastfeeding cut the libido), I don't know how these women think in something other than breastfeeding and trying to sleep. You are swollen, a stomach that looks like a Jell-o, using nursing bra (which itself is already something off-putting) with absorbent for not leaking milk…. how to get to feel sexy? After a time as mother and talking to other mothers, all confessed that for months had not the slightest desire to have relationship with her husband. Gravidinhas, is this normal!? While the woman breastfeed exclusively in chest, has no desire for hormonal issue anyway. Anything that doesn't go back to normal after (phew!).
You'll wonder why sometimes is not so happy. Yes, it is a dream of every woman to have a child. Yes, many waited years with attempts and treatments. Yes, this is the most important moment of your life. But you're suddenly not so happy as I imagined. Not necessarily you are depressed. But, necessarily you're flesh and blood. And who says that is a delight to life with newborn is certainly lying. The newborn itself, it is a delight. Who doesn't love and goes crazy with the cuteness of a little baby?! But anyone who says they love the routine with a baby, I'll wonder.
You will arrive with a newborn at home and don't know what to do with him. And that doesn't mean you're not a good mother, just still going to adapt to this new routine. Who does not remember the first day at home with a baby? You have no idea what to do, where to start, if it's time to change, you have to wake him up because you're sleeping too much. And the first night then? I don't sleep seeing minute minute to Bruna was breathing, you were comfortable, if I was cold, had pee, if wanted to burp…. But nothing that the maternal instinct does not resolve and in a few days you already start to adapt and understand all that your son needs. The advantage of this experience? Don't go through any of that on the second son, because then we get to letter!
You will become more happy every day. The love doesn't come so overpowering, it will grow as you learn to live with your baby. And he triples when the baby begins to interact with you. It is a love that is renewed every day, every discovery. It's wonderful!
And when you least expect it, your children are already huge, like mine, and little baby is so short that it is not worth stressing, just enjoy. Each mom is definitely the best mother I could be for their children. And nothing like the experience to strengthen this relationship.
And you, what else would they put on that list than nobody care???
Gallery
No one tells you that the hardest part of motherhood is …
Source: thestatenislandfamily.com
10 Weird Things No One Tells You About Breastfeeding …
Source: www.healthyway.com
15 things No One tells you about Motherhood.
Source: www.youbabyandi.com
Mom who 'tandem breastfeeds' BOTH of her daughters at once …
Source: www.dailymail.co.uk
What No One Tells You About Trying To Get Help for …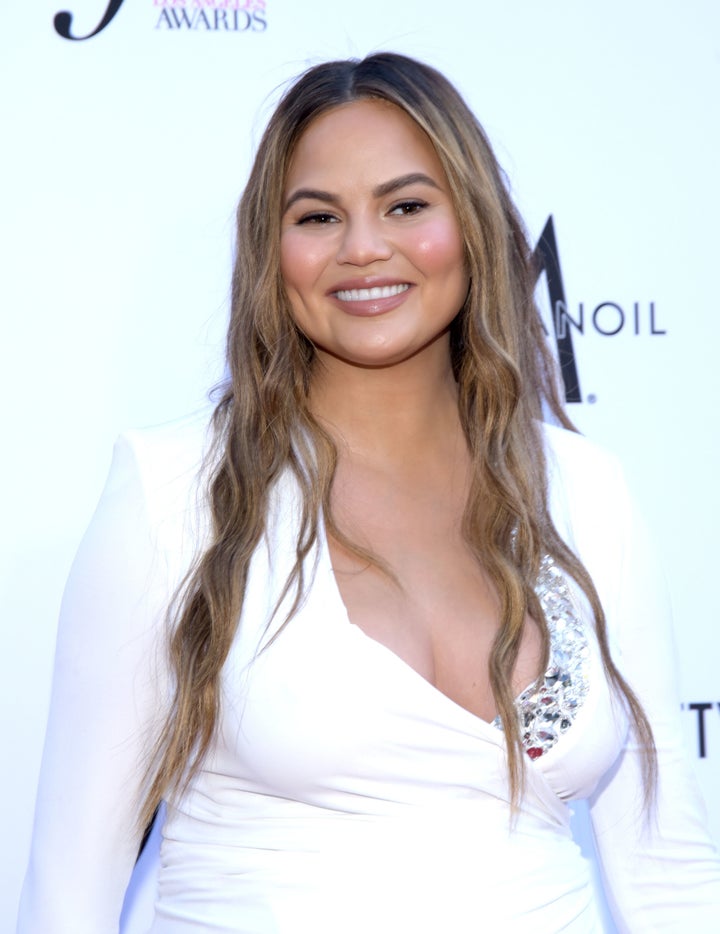 Source: www.huffingtonpost.com
FREE Printable Blogging Planner for Goal Setting …
Source: redefiningmom.com
Learning to Embrace Hard Homeschooling Days
Source: www.littlehouseinthecove.com
9-12 Month Baby Feeding Schedule | Mom Life
Source: elisabethmcknight.com
Coco Austin admits breastfeeding daughter Chanel was …
Source: www.dailymail.co.uk
Funny Baby Care Tips For New Moms
Source: www.babycaremag.com
Second child syndrome All the things my younger daughter …
Source: www.ababyonboard.com
FREE Printable 2018 Blogging Goals Planner
Source: redefiningmom.com
Happy Mothers Day Quotes
Source: www.everywishes.com
Coleen Rooney frolics in snake print bikini in Barbados …
Source: www.dailymail.co.uk
Chrissy Teigen gives baby Luna cute piggy Snapchat filter …
Source: www.dailymail.co.uk
Brie Bella Celebrates First Month of Motherhood With …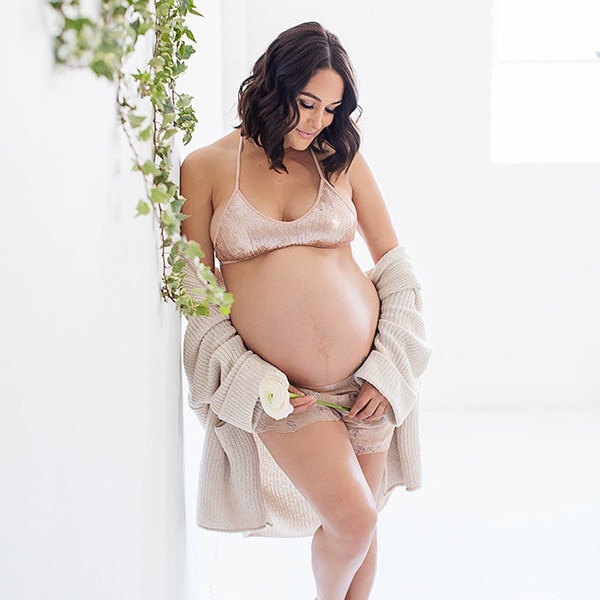 Source: eonli.ne
3 Truths to Remember When You Feel Like a Failure as a Mom …
Source: www.thepurposefulmom.com
10 Mother's Day Coupons Your Mom Actually Wants
Source: mashable.com
What No One Tells New Mothers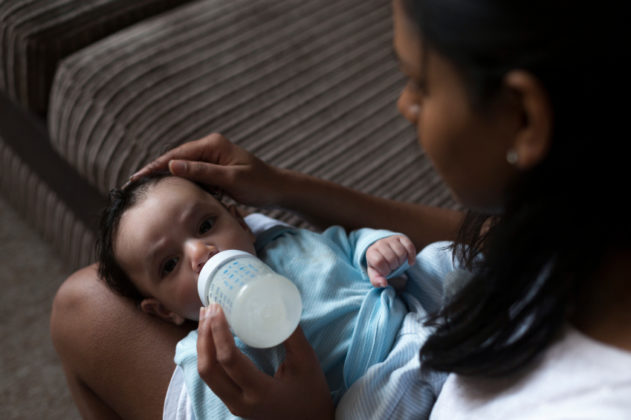 Source: www.rolereboot.org
What No One Told Me About Motherhood
Source: www.parenting.com