One of the great advantages of customizing t-shirts is the freedom we have to design and personalize our clothes in a creative and fun way.Many times we find shirts where we like the design, but we do not like the message;or vice versa.Why not take the opportunity to choose design and message according to your style?In this post we give you some ideas on the best phrases to stamp on a shirt.
The keys to stamping t-shirts
To stamp a message on a T-shirt, these are the three decisions you must make:
1.- The design of the shirt: If you want to handle long, short sleeves or sleeveless.And the color too!
2.- The phrase or message you want to translate.
3.- The typography, printing mode (silk-screen, embroidery, digital printing, transfer, rhinestones, etc.), and if you want to add also a drawing according to societypically.
To help you with point 2 and make your t-shirts look cool, we give you some ideas to design your shirt comically, to prove that you are a fan of a movie or series, or to celebrate a special event such as a farewell or a birthday.
The best humor phrases for t-shirts
1.- Phrases related to the party:
If drinking alcohol makes you an alcoholic, does drinking fanta make you fantastic?
2.- Phrases related to music:
My mother is so heavy that at night I AC / DC dine
3.- Phrases about everyday life:
Water is life because to make coffee you need water and without coffee I kill everyone
Yes, my parents still live with me
4.- Phrases to call (or not):
If your phone does not ring, it's me.
I'm also ugly inside
T-shirts with movie quotes and series
1.- Movie Phrases
May the Force be with you – Star Wars.
Difficult to see the future is – Star Wars.
We will always have Paris – White House.
I do not know half of you half of what I want, and what I want is less than half of what you deserve – Lord of the Rings.
2.- Phrases of series
I feel like an inverse tangent function that approaches an asymptote – The Big Bang Theory.
Jueeego, with my melocotoneeero – The Simpsons.
Nucelar, it is said nu-ce-lar-The Simpsons.
You know nothing -Game of Thrones.
Nothing good happens after 2 AM – How I met your mother.
T-shirts for special moments and good vibes
1.- Birthday Phrases
Age matters only if you are a cheese or wine
Born in (year of birth)
2.- Reasonable phrases
Saturday sabadete, I'm going to party with my buddies
Every minute that passes is 60 seconds of happiness
3.- Phrases for family moments
I am a father and also a grandfather, get over it!
In case of accident, do not notify my mother-in-law
Surely you can think of a lot more sentences that would look great on your personalized t-shirt.If you have any idea that you do not want to miss, in Impact 33 we print your shirt with digital printing.
Gallery
Scrapbook Quotes and Sayings t
Source: betterpicf.pw
Stock Photos, Royalty-Free Images & Vectors
Source: www.shutterstock.com
68 best Social Media Board images on Pinterest
Source: www.pinterest.com
25+ best ideas about Baby shawer on Pinterest
Source: www.pinterest.com
25 Funny Engagement Quotes
Source: www.pinterest.com
40 best PILOT T-Shirts Hoodies images on Pinterest
Source: www.pinterest.com
518 best images about τρανσφερ on Pinterest
Source: www.pinterest.com
8 best Products we love images on Pinterest
Source: www.pinterest.com
Be Free Be Wild Be Brave Stock Vector 585130168
Source: www.shutterstock.com
317 best images about Project life on Pinterest
Source: www.pinterest.com
Great male card using Stars Framelits and Itty Bitty Punch …
Source: www.pinterest.co.uk
Photos: Basic Swahili Words,
Source: www.quoteslifebook.com
17 Best images about Supermoto life on Pinterest
Source: www.pinterest.com
Newfoundland Clothing, Newfoundland Clothes & Apparel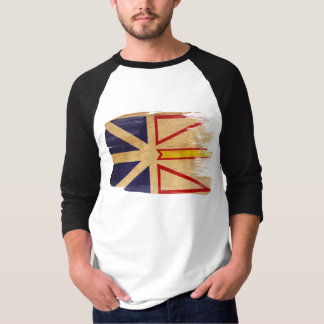 Source: www.zazzle.ca
Pinterest • The world's catalog of ideas
Source: www.pinterest.com
Stock Photos, Royalty-Free Images & Vectors
Source: www.shutterstock.com
17 Best images about TIMES DO CORAÇÃO on Pinterest
Source: www.pinterest.com
25+ best Birthday Quotes For Teacher on Pinterest
Source: www.pinterest.com
Israel Defense Forces T-Shirt
Source: www.judaicawebstore.com
The New York Public Library Shop
Source: shop.nypl.org