Contact Lenses Are A Good Alternative To Glasses, But There Are Still Some Vision Solutions Possible Only With Good Old Glasses.
Ophthalmic lenses and contact lenses have an increasing capacity, according to sunglasseswill. By becoming continually more accurate and individualized, these two vision solutions can now compensate for visual deficiencies even more effectively. They are almost as natural as not using anything: either for myopia (difficulty seeing from a distance), farsightedness (difficulty seeing at close range) or presbyopia (gradual loss of ability to focus on nearby objects with advancing age). Usually, the decision to wear glasses or contact lenses is a matter of taste or habit. Did you know that there are actually some visual deficiencies that can only be corrected properly by glasses?
Presbyopia: Progressive Lenses Vs. Multifocal Lenses
Progressive lenses and multifocal contact lenses are optical marvels because they correct two visual deficiencies with a single lens: near and far vision.
Progressive lenses are able to do this thanks to their design. The eye looks through the corresponding viewing zone and is corrected accordingly.The more you need to customize the viewing zone for the user and the frame, the more natural your vision becomes.
Multifocal contact lenses work quite differently. In direct contact with the eyes, the two move together. Generally, it can be said that there are three methods that transform contact lenses into multifocal contact lenses with different powers for near and far vision.
The monovision method is an older, simpler solution to the problem: a close-up contact lens is placed in one eye, and another contact lens for distance vision is placed in the other. Habituation and the brain do the rest. It is important to note that this "monovision" impairs 3D vision. If there is a very large difference between the left eye and the right eye, this solution does not work. And when it comes to getting your driver's license, of course the perfect correction of your visual performance is very important.
The alternating vision system is a solution that goes one step further. This method only works with rigid contact lenses, which are undergoing a renaissance these days. The lens is produced so that it is heavier at the bottom, so that it does not rotate in the eyes. Power for near vision is incorporated into the bottom of the lens. The power for far vision is integrated at the top. It is important to perform a perfect fit to make the lens comfortable in the eye.
The simultaneous viewing system is the best of its kind, integrating the ultimate in optical refinement, with the help of lenses that combine the individual powers for near and far vision. Different designs are used. The two distances for near and far are arranged in circular rings on the lens. In some designs, the far vision zone is located in the center, and the near vision zone is at the edges. These drawings are the most common. There are lenses with a ring for the transition zone intermediate or with powers that alternate in each ring.
The perception of the two powers is simultaneous. The brain gets used to seeing the "right" image from near and far.
Custom fitting of multifocal contact lenses by a qualified optician is also absolutely necessary as part of an in-depth consultation. Multifocal lenses should be adjusted exactly according to the size of the pupil.
However, when it comes to presbyopia, sometimes glasses with progressive lenses are the best choice. Multifocal contact lenses do not work for everyone, because not all brains are able to "switch" effortlessly between near and far. In general, people who already wear contact lenses are more comfortable with multifocal contact lenses. Older people with substantial differences in prescription power feel better with glasses. By opting for multifocal contact lenses, people need more time and patience early on than if they chose progressive lenses.
In addition, progressive lens designs are more flexible and easier to use. Special eyeglass solutions work only partially with multifocal lenses, for example solutions for people who work in the computer , special visual support in the near area, such as Digital Lenses or designs optimized for driving safer, such as DriveSafe lenses .
See Better At Night: Higher Contrast And Less Glare
Many people realize that their contact lenses are not offering a perfect view at night. Eyeglass lenses can be optimized for night vision, p. Eg with i.Scription technology. The contrast can also be improved. Irritating reflections when using glasses can be reduced with special coatings or, in the case of sunglasses, with polarizing filters .
The Best Solution For Associated Heterophoria? Glasses!
The associated heterophoria affects many people and is often not corrected. It is a condition in which the visual axes of the two eyes are not parallel. This is not visible to anyone looking at the person. The associated heterophoria limits spatial vision, forcing the eye muscles and brain to work continuously to avoid double images. When undiagnosed, it can cause many difficulties for the affected person. Heteroforia often results in chronic headaches and muscle tension. One possible solution are prisms, which can be incorporated into the lenses. They optimize the interaction of the two eyes. Once you get used to the lenses, you can enjoy again a perfect vision and stress-free. Contact lenses are not capable of this because they move with the eyes. The prisms in the lens should be precisely centered to provide optimum support when looking ahead.
Astigmatism: Glasses Or Contact Lenses?
With astigmatism, the vision becomes blurred and everything seems distorted. This is where the cylindrical power of the spectacle lens comes into play. They refract light in different directions. In addition to data on hyperopia or myopia, prescription also indicates the strength and position of the cylinder's power in degrees. A certain type of contact lens – the toric lens – allows the correction of astigmatism. However, the use of high cylindrical powers results in unstable images with contact lenses, although they effectively avoid the need for thick glasses. The glasses allow a more stable view. But ultimately, the one who decides the right solution is the user.
For example, contact lenses are the best choice for sports because the chances of injury and restrictions are lower. Have you seen any professional football player wearing glasses? In some cases, contact lenses are preferred despite minor accuracy in the correction. Contact lenses for practicing sports-glasses to relax at home.
Pregnancy
Did you know that the curvature of the cornea may change during pregnancy? Hormones cause swelling in the eyes. Hormonal changes during pregnancy can also influence the production of tears, which can result in dry eyes. All this makes the use of contact lenses become something unpleasant, and can even harm the eyes. Pregnant women who wear contact lenses and experience these symptoms should consult their ophthalmologist. Wearing glasses can provide relief.
A Single Pair Of Indoor And Outdoor Glasses
Wearing sunglasses or contact lenses, we all need the protection of sunglasses lenses! In addition to the iris, sunglasses protect the entire eye, including the conjunctiva, from damage and inflammation caused by UV rays. Glasses with photosensitive lenses may be the best solution if you wish to avoid the constant movement of taking off and putting on your sunglasses. Special molecules applied to the lenses adapt to sunlight.
Regardless of the visual solution chosen, it is important to consult your ophthalmologist. He will know exactly what your eyes need to overcome the challenges they face on a day-to-day basis. This will help you find the right visual solution – be it glasses or contact lenses.
Related Articles
Best Vision For Older People
Normally, anyone over 40 needs a pair of glasses. Progressive addition lenses can restore 20/20 vision.
The Configuration Of Your ZEISS Custom Lenses
Our eyes are the most important organs of our senses. Since each eye is as unique as a fingerprint, a custom analysis performed by an ophthalmologist is recommended.
Developing Eyeglass Lenses For Driving
A look behind the scenes: how ZEISS developed the DriveSafe lenses
Pilot Glasses-Perfect Vision Right Above The Clouds
Professionals or amateurs, pilots need glasses that allow them to see clearly, even in extreme light and climate conditions.
When The Glasses Get Too Tight. The Best Tips For Comfortable Viewing And The Perfect Fit.
Whether it is the stems, the nasal bridge or the frame of the glasses, there are several criteria that are crucial for an ideal vision.
Gallery
Mobile Virtual Dementia Tour reveals what it's like to …
Source: www.dailymail.co.uk
Digital Smart Mirror lab with React Native
Source: atticuswhite.com
Cocktail drink glass with lemon slice
Source: www.flaticon.com
Drinking Aids Reviewed including handSteady Cup with …
Source: livingwithdisability.info
BMW X5 E53 Headlight Lens Cover Foggy Cracked Headlamp …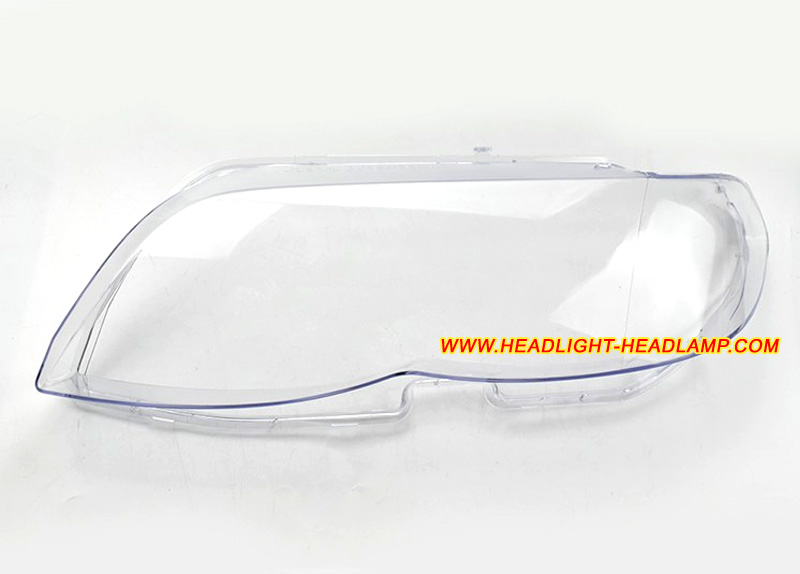 Source: www.headlight-headlamp.com
Why Hijab Porn Star Mia Khalifa Will Ride On
Source: loaded.co.uk
66 best images about Gotta Try!!! on Pinterest
Source: www.pinterest.com
Funny Alcohol Quotes – Don't Read While Drinking!
Source: www.zitations.com
Peel Electric Mini-Cars
Source: www.thecoolist.com
Weight Loss Is Not A Trend, It's A Lifestyle
Source: designforenterprises.sg
FITBIT CHARGE HR REVIEW – Jewelry Secrets
Source: www.jewelry-secrets.com
P!nk – Raise Your Glass
Source: www.pinterest.com
Time To Change My Life
Source: pixshark.com
The gallery for –> We Can Do It Pink
Source: incolors.club
write an inspirational book
Source: thebookprofessor.com
21 Daily Struggles Only People With Glasses Can Truly …
Source: wellnesskeen.com
50 Memes About Wearing Glasses That Will Make You Laugh …
Source: www.pinterest.com
Growing up with strict parents, humor, funny, meme, nicki …
Source: www.pinterest.com
18 Things Only People Who Wear Glasses Can Relate To
Source: www.mangobaaz.com
YOU AND YOUR GLASSES should be happy together, and we can …
Source: www.pinterest.com