HTC It has announced two new devices at MWC, the HTC Touch Diamond 2 and the HTC Touch Pro 2, both updates of devices on the market.
The Touch Diamond 2 has a touch screen of 3.2 inches and 480 × 800 pixels (the former, 2.8 inch VGA), while the Touch Pro 2 uses a larger 3.6 inches (also tactile) and WVGA resolution, accompanied by a sliding QWERTY keyboard.
Both terminals are presented with Windows Mobile 6.1, but it will presumably be reasons not to teach the new version of Microsoft's system, I'm sure that before the end of the event they will be Windows Mobile 6.5 operating system.
Remember that you as the models it replaced, include the interface TouchFLO 3D, connectivity 3G, WiFi b / g and Bluetooth 2.0 (A2DP). The Touch Diamond2 has a 5 megapixel camera with auto-focus camera, and Touch Pro 2's 3.2 megapixel camera. In a matter of battery, the first has a 1100 mAh unit, while the second one 1500 mAh.
The HTC Touch Diamond 2 It will be available in European and Asian markets close to may of this year, expanding to the rest of the markets as the year goes. The HTC Touch Pro 2 will be available in major world markets more entered the summer.
In a matter of design, as we can see in the pictures where there are the most important changes, for my taste the Touch Diamond 2 has not improved much in the change, with a more simple and sober appearance, however, seem successful changes to the Touch Pro 2.
In the case of the Diamond 2 they incorporated under the screen a panel for zoom, which can be useful in web browsing or at time of display multimedia content, removed the control wheel, and reorganized buttons.
In the Touch Pro 2, We also have the same zoom panel, we also have two speakers in the back of the phone, interesting to use as a hands-free. Discuss the incorporation of technology StraightTalk in this model, which integrates mail, voice and a hands-free system.
There is no information on pricing, but bearing in mind that these are updates to existing phones, prices will not be very different.
Both phones have been able to be seen at an event of Microsoft, but it is expected that in a few hours web page of HTC show more information.
We are still waiting for information about the new HTC G2, the second terminal Android the Taiwanese company, which is what more excitement raises, but may be a little early yet to learn more of the same.
Update: Phone video HTC Touch Diamond 2 operating courtesy of the guys at Engadget, it is not of very good quality, but serves to get an idea of the device:
A couple of videos are also available from the HTC Touch Pro 2, I hope will be of interest:
See complete gallery & raquo; HTC Diamond 2 and HTC Touch Pro 2 (8 photos)
Gallery
AT&T Has Touch Diamond2 and Pro2 as Warhawk and Fortress
Source: news.softpedia.com
HTC Touch Pro
Source: www.letsgodigital.org
Sprint's Diamond gets pictured
Source: www.phonearena.com
HTC Touch Pro adds Qwerty keyboard to Touch Diamond …
Source: www.knowyourmobile.com
HTC Touch Diamond Home Screen | Titanas
Source: www.flickr.com
USB Power Port Ready retractable USB charge USB cable …
Source: www.gomadic.com
Galerie foto
Source: www.go4it.ro
HTC HD2 (Leo) – Legendy Androida #2
Source: android.com.pl
HTC Desire 820 Bottom cover black and top cover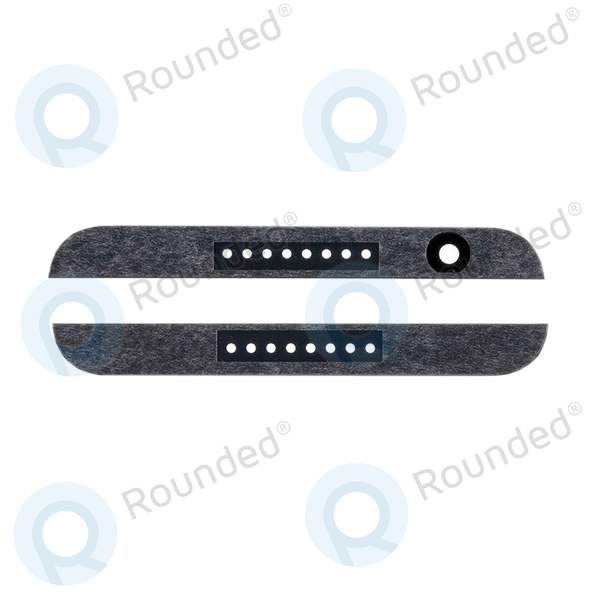 Source: rounded.com
Das HTC Touch Pro2 im Handy-Kurzportrait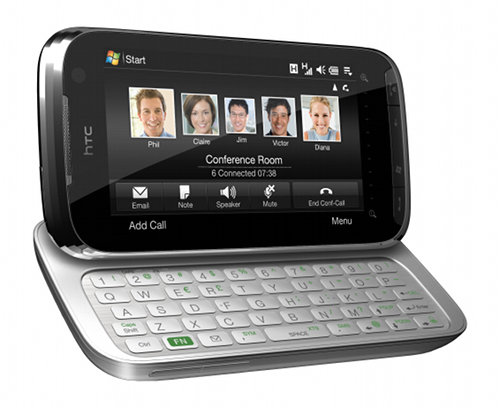 Source: www.smsbilliger.de
OKRAY 6 Pack Colors 2-in-1 Slim Crystal Diamond Stylus and …
Source: www.desertcart.ae
Photos de téléphone Xtouch UNIX Pro
Source: www.gsmcastle.com
Mehrere Handynummern pro Kontakt
Source: www.pocketpc.ch
1pc New Crystal Rhinestone Touch Screen Stylus Hang Pen …
Source: www.ebay.com
Malatesta's Speed Guide: How to (Easily) Boost Your …
Source: www.windowscentral.com
Film protection d'écran en verre trempé
Source: www.diamglass.com
Auriculares Form 2 de Bang & Olufsen
Source: www.sibaritissimo.com
Review: HTC Touch Pro 2 (T7373)
Source: freshgear.wordpress.com
WinMo 6.5 upgrade to be available Oct. 6 for HTC Touch Pro …
Source: www.windowscentral.com
HTC Touch Diamond2 Review
Source: www.phonearena.com