It is not uncommon to have headache in pregnancy, especially in the first quarter.
Since I got pregnant, I got horrible headaches. Why?
Two types of headache are the most frequent in pregnancy: the tension and migraine.
Tension headache is uncomfortable but it's okay for the baby.
Already the headache may be related to a higher risk of preeclampsia. So, always tell your doctor if you are suffering from headaches, especially in the third trimester of pregnancy.
If you decreased or eliminated your caffeine consumption because of the pregnancy, the headache can be a side effect of the absence of the substance. Over time your body must get used to it.
Among other possible responsible for pain are fatigue, nasal congestion, stress, hunger and lack of fluid.
So, if you feel pain, try to drink some liquid or something to eat while practicing sports suitable for pregnant ladies according to cheeroutdoor.com.
How do I know if my headache in pregnancy is a migraine?
The characteristics of migraine are:
• Affects one side of the head
• causes pain very strong
• Tingle
• comes with other symptoms, such as nausea, vomiting and sensitivity to light and noise
• Gets worse with physical activity, like walking and climbing stairs
Tension headache already has the following features:
• affects both sides of the head
• is not very intense, but it is annoying
• Worsening at the end of the day
• gives a feeling of pressure, but it doesn't tingle
• do not cause other symptoms such as nausea or vomiting
• do not usually get worse with physical activity, such as climbing stairs
I'm spending the whole pregnancy with headache?
In the second trimester of pregnancy, it is very likely that your headache gets better. In this phase, your body has already got used to the flood of hormones that received.
If before getting pregnant you had a tendency to headache, especially during menstruation, they may even disappear completely during pregnancy.
But, if you continued having migraines when she got pregnant, it is likely that they keep bothering you until the baby is born.
Some women have migraines for the first time during pregnancy.
Can I take something to relieve the headache in pregnancy?
Before taking any medication, try taking enough water. "Make up to 1 litre of water in 20 minutes eliminates most of the headaches of pregnancy", says the obstetrician Eleonora Fonseca.
Most headache medication, such as aspirin and ibuprofen, are not recommended in pregnancy. Talk to the doctor. He can prescribe acetaminophen or any medication against motion sickness.
But it is always better to let the medicine as a last resort in pregnancy.
If you already took some medicine against headache, talk to your obstetrician before continuing on.
Headache in pregnancy may indicate a more serious problem?
In some situations, the headache can be a sign of a more serious problem, especially if other symptoms too.
Seek medical attention if you have, besides the headache:
• blurred vision or flashes of light in the eyes
• pain in the upper abdomen, just below the ribs
• vomiting
• sudden swelling of face, hands or feet
The above symptoms may indicate preeclampsia, a problem that requires monitoring for you and the baby won't take any chances.
Is there anything I can do to avoid the headache in pregnancy?
You can try the following strategies:
• find out what triggers the pain
When you have a headache, write down what time he appeared, what you eat, physical activity has been done or not, if you slept well or not, if you take any medicine.
If seizures recur, you can have any tips on what's causing your pain, to try to escape the situation. If you find that some food is sparking the pain, talk to your doctor before you cut it from your diet.
• take care of your sleep
Will do almost anything for a minimum number of hours sleep every night. Until half an hour less sleep per day can promote the emergence of headaches.
• Physical therapy and stretching
If your headaches are BP, a professional physiotherapy can show you stretching exercises to relieve tension, or even massage to prevent the problem.
• eat frequently and in small portions
Low blood sugar levels tend to cause headache. If you eat more often, you can avoid the problem.
• physical activities
There are scientific indications that the regular practice of physical activity can reduce the frequency and intensity of migraine headache.
• try acupuncture
Treatment with acupuncture is considered safe and effective against headaches (and sickness). Ask the doctor or friends displaying an acupuncturist.
See also what are the symptoms you should never ignore in pregnancy and how to improve your sleep in the first trimester of pregnancy
Gallery
Medication maze headache school april 2013
Source: www.slideshare.net
Causes and Treatments of Cauliflower Ear
Source: www.findatopdoc.com
NHS Direct Wales
Source: www.nhsdirect.wales.nhs.uk
CROCIN ADVANCE TABLET 15 tablets Glaxo – Online Medical …
Source: omsi.in
Normal Labor and Delivery
Source: doomandbloom.net
Possible Miscarriage (MC)?? Graphic image..
Source: community.babycenter.com
Millions of Downton Abbey viewers in mourning after Lady …
Source: www.dailymail.co.uk
Zika virus: Brazil's surge in small-headed babies …
Source: www.nature.com
Could That Shoulder Pain Really Stem From the Neck …
Source: hellodoktor.com
EPA, DHA, ALA: How to Decipher the Omega-3 Alphabet Soup …
Source: omega3innovations.com
Vichy Cellu Destock Advanced Anti-Cellulite Care
Source: www.112health.com
How to prevent chickenpox in children?
Source: parenthotline.net
Picture of Back Pain Pregnancy 35 Weeks, Outdoor Furniture
Source: outdoorfurniture.site
stomach pain during pregnancy 3rd trimester
Source: recipelar.com
headache symptoms of baby boy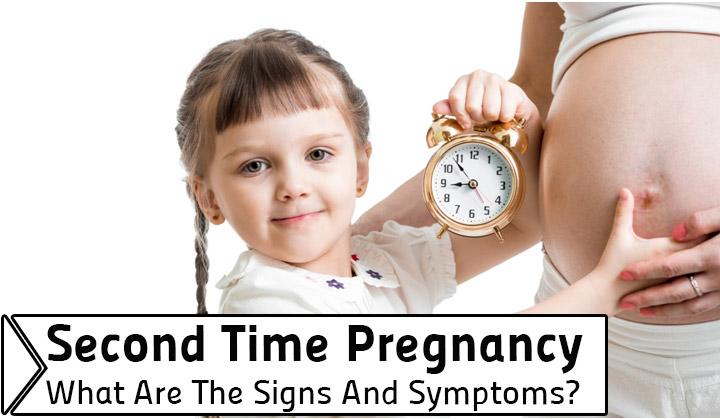 Source: recipepes.com
Symptoms and Solutions for Breast Pain and Soreness
Source: www.parents.com
297 best Everything Pregnancy and Baby images on Pinterest …
Source: www.pinterest.com
Pregnancy Back Pain
Source: www.thepregnancyzone.com
25+ best ideas about Earliest pregnancy signs on Pinterest …
Source: www.pinterest.com
Reflexology Hand Massage Chart 1. Reflexology is the study …
Source: www.pinterest.com