The birth of a child is an event that brings immense happiness to a mother. However, the early days after childbirth may be a bit difficult, as you will have to adapt your life to the child's needs, but also because it is time to start taking certain care so that you lose those extra pounds left over from your pregnancy
Check out our 7 tips to lose weight after pregnancy and start to regain your previous physiognomy.
7 Tips to Lose Weight After Pregnancy
Pregnancy is a phase of a woman's life in which she naturally gains weight. The problem is that most women gain more pounds than desirable, and as such, to regain their previous weight has to make extra effort. Check out our tips for slimming after pregnancy and regain your figure.
Tip 1 – Do not indulge in strict weight loss diets
In the first few months after giving birth, the woman is naturally more sensitive, and as such, entering strict diets will only increase postpartum stress. Bet on a balanced diet filled with healthy, colorful foods with plenty of good carbohydrates, lean meats, healthy fats, and lots of fruit and vegetables.
Tip 2 – Drink lots of water
Did you know that a woman should drink 1 liter for every 25 kg of weight? Well, if you do not, it's best to start drinking more water because it brings innumerable advantages to your health and weight loss. In addition to helping to quench, it moisturizes the body and increases metabolism.
Tip 3 – Bet on super-foods
In the early days, while breastfeeding, it's important to bet on foods that are very nutritious but are not too caloric. Yogurt, milk, lean meats and other foods rich in protein and low in fats, are great for giving you maximum nutrition with the least calories.
Tip 4 – Breastfeed
If you are in doubt about whether you will breastfeed or not, then you have one more argument in favor: besides being very beneficial for the newborn, breastfeeding can help you to lose weight more quickly after giving birth.
Tip 5 – Exercise
The pregnancy is over, and after the first few weeks, you can go back to physical activity again. In addition to helping to tone the muscles and increase their elasticity, the calories expended will help you lose weight.
Tip 6 – Sleep
Within the natural constraints in the first few months of a baby, try to sleep 7 to 8 hours a day, as studies show that sleeping the amount of hours needed to recover from the effort of the previous day helps a lot in weight loss.
Tip 7 – Patience
Lastly, the last of the 7 tips to lose weight after pregnancy is to have patience. At this stage you can not expect to lose your intended weight overnight. However, if you follow the above tips, you are sure to be able to recover your figure.
Gallery
Exercises to lose belly fat after pregnancy
Source: www.onlymyhealth.com
Best 25+ Lose weight quick ideas on Pinterest
Source: www.pinterest.ca
Tips to lose weight in just 7 days
Source: www.slideshare.net
Burn fat build muscle eating plan, diet for weight loss …
Source: s3-us-west-1.amazonaws.com
8 Ways to Prevent Skin Cancer
Source: www.magforwomen.com
Top Tips to Lose Weight Fast After Pregnancy
Source: www.medindia.net
Here are 10 weight loss foods that helped me lose more …
Source: pinterest.com
Best 25+ Lose weight while pregnant ideas on Pinterest …
Source: www.pinterest.com
Check out the benefits of losing weight with #hCG …
Source: www.pinterest.com.au
Losing Weight At Gym Fast
Source: 3weekdietideal.com
Exercise Tips : How to Lose After-Pregnancy Weight Fast …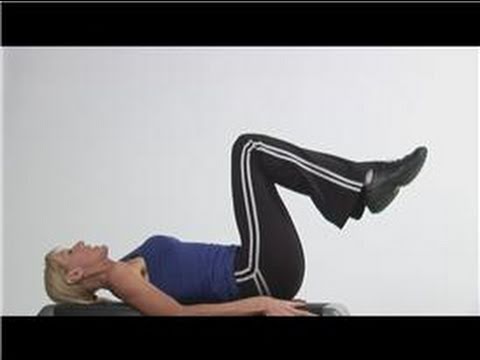 Source: acthealthier.com
Best 25+ Dieting while breastfeeding ideas on Pinterest …
Source: www.pinterest.com
How to Lose Weight While Pregnant: 10 Steps (with Pictures)
Source: www.wikihow.com
Best 25+ 5 month pregnant belly ideas on Pinterest …
Source: www.pinterest.com
Can You Lose Weight In The Beginning Of Your Pregnancy
Source: ceeepretjacmyatins.weebly.com
How to Actually Lose Belly Fat Fast & Properly Today (Top …
Source: www.pinterest.com
The One Thing I've Changed to Lose the Last 10-15 Lbs of …
Source: www.pinterest.ca
Lose that baby weight: 7 eye-opening tips
Source: www.baby.co.uk
1299 best The Best Way to Lose Weight in a Week images on …
Source: www.pinterest.com
Because I feel like I'm gonna be one of those people that …
Source: www.pinterest.com