Plus a first look at the new beta version
With the "MobileMe" service offer, the California-based company would like to actively participate in trendy cloud services. Not the Apple was already active in this market, after all, MobileMe is the successor of. Mac-among other things Apple's offer for the presentation of photo galleries on the Internet, online storage and e-mail services. In MobileMe, Apple followed from 2008 a slightly extended approach, like the Time Machine in Mac OS X, MobileMe is a backup solution for less weighty and bulky data: e-mails, contacts, data, icons and photos, Together with this offer, these stored data should also be kept in "sync" via computers and iPhones or iPod touchs, while the data can also be accessed via a web interface. Currently, MobileMe costs 79 euros (as a retail package via Cyberport 68.90 eurosin the first year) and contains 20GB of data storage with a monthly limit of 200GB transfer volume. Apple also offers a MobileMe family license for 119 euros (as a retail package via Cyberport 99.90 euros in the first year) annually, which includes 40GB of online storage and the option to use four subaccounts for family members.
Minimum requirement for Mac users is Mac OS X 10.4.11 Tiger and at least Safari 3, for Windows users at least XP with the SP2 and Outlook 2003 or higher is required. The setup is quite simple-I registered with me.com , indicated my credit card data and was able to access me.com immediately. Of course there were no data, but I could easily sync out of my iPhone, here I had under Settings my MobileMe account deposited. A few minutes later the data was already found in my MobileMe account. Of course, the e-mails from Outlook and Co can be queried-Apple is not in the way. To full strength, MobileMe runs when you use a Mac, where you can synchronize mail, contacts, contacts, calendar data, and more with the MobileMe account.
The web interface is typical for Apple is very clear and simple and does not really puzzles.Here, the web access to the services such as contacts, e-mails, calendars, photos and data.
The synchronization can be done depending on the settings manually, automatically or at specified time intervals-in my tests the change was in address data and the calendar within seconds in the web interface to see-as it should be. Let us now turn to the individual services of MobileMe:
Mail
Here the user gets their own e-mail address in the format "user@me.com". The total storage space in MobileMe is up to 20 GB, the user can freely decide how much GB he wants to reserve for e-mails. Practically also with the Me.com mails, that these are pushed directly on the iPhone, similar to a Blackberry or Smartphone with Exchange.
Address Book
Nothing especially here-an address book as one knows it from Google, Outlook or Thunderbird.
Calendar
Just as little words can be lost on the calendar – a calendar stop. The interface is kept clean and can be displayed via iCal different calendars in one.
Gallery
In the MobileMe Gallery, photos can be displayed as in iPhoto-just like Flickr or Picasa.Photos and photo albums can also be published, so friends can access the pictures. Here is the way, an iPhone app, which does nothing else but pictures as in the Webbrowser.
IDisk
With iDisk, Apple has created a hard disk in the cloud, just like the competitor Dropbox, which I still prefer because of its simplicity and speed. Because iDisk has shown itself in the test as substantially less speedy and comfortable to use – here the upload took a lot longer than in direct comparison with Dropbox.
IPhone Finder
After activating the service on the iPhone, the iPhone can be found. The approximate position of the iPhone is displayed on a map and at the same time you can send a message such as "Hello honest Finder-please give me my iPhone back." -and since you mostly then the iPhone at home, in the office or in the jacket pocket, You can also make the iPhone ring the iPhone Finder-really chic.
Conclusion
Is it worth 80 euros per year for the features? Actually all services (except the iPhone Finder) are covered by services of Google, Yahoo or Dropbox, which work in the same or similar quality-but free of charge. Here Apple needs to urgently improve.
MobileMe-Beta
I have just had a first look at MobileMe, so the colleagues from California have already announced the first beta of the new improved version of MobileMe (via fscklog ). MobileMe is, as mentioned above, a competing product to Google Apps and also to Microsoft with the online office in terms of cloud computing. Thus, it is only meaningful and correct that Apple reoriented the online platform to push it then this year together with the iPhone OS 4 so right. Whether the pushing of a bundling of the license with the purchase of a new iPads or iPhones or Mac is connected or the annual contribution is reduced or simply the whole is placed free-over it can be at the moment still diligently speculate. But Apple will not have grounded a new data center in North Carolina for a reason . Anyway, I had registered for the beta at the weekend and already within 30 hours an invitation to the virtual mailbox lie. Here the "Googler" can really cut off a slice, I have waited much longer on an invitation to Google Wave and Google Voice;-).
Be that as it may, the new beta version of Mobile Me includes, among other things, the over-processing of the e-mail mailbox. The most important point of the beta is the introduction of rules so that the mails already fall pre-sorted into the folders. The entire e-mailbox is, of course, synced to the iPhone/iPod/iPad and there is a processing of the e-mails already in advance an enormous relief. Unfortunately the rules in my view are not very sophisticated, here the concept of Google-Mail is much better. In the web interface there is now a three-column view of the e-mails and also the two-column view known from the iPad. I have not yet recognized yet at first sight, but until the introduction of the iPhone OS 4 there will certainly be more betas, so the MobileMe then completely re-launched in the market will start. Screenshots and further explanations can also be found, for example, at fscklog.
Gallery
Apple Launches the New MobileMe – MacStories
Source: www.macstories.net
MobileMe Online
Source: mobileme.en.softonic.com
iOS Users to get free MobileMe?
Source: www.iphoneincanada.ca
About this new MobileMe service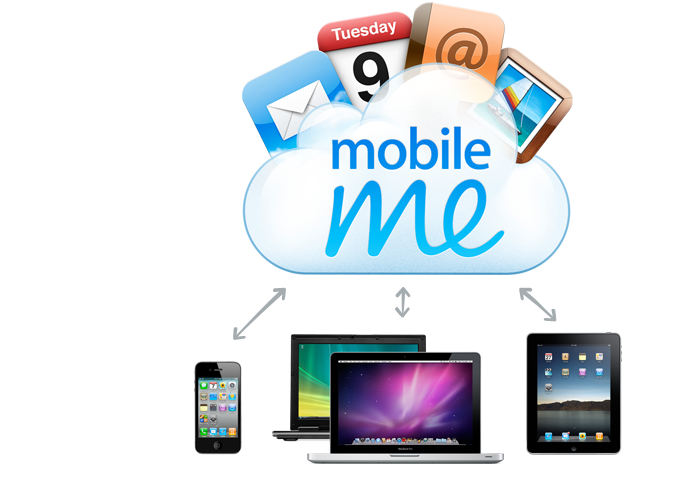 Source: www.loopinsight.com
MobileMe Online
Source: mobileme.en.softonic.com
Apple MobileMe
Source: www.letsgodigital.org
MobileMe shuts down, though Apple still offering …
Source: 9to5mac.com
Apple's MobileMe Service Having Problems Ahead Of iCloud …
Source: www.geeky-gadgets.com
Apple accidently ships MobileMe boxes; Google Talk for iPhone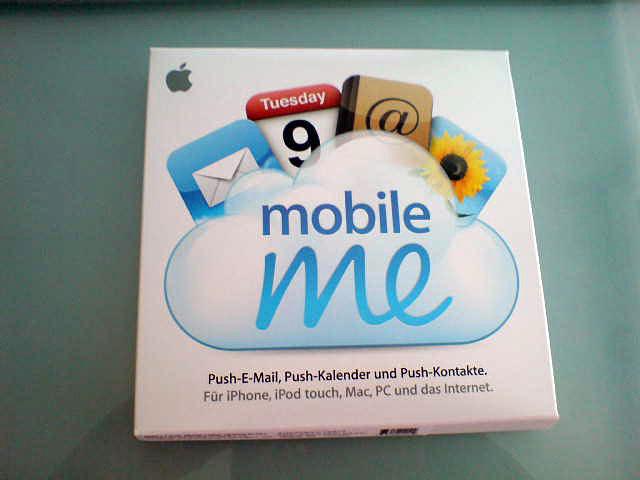 Source: appleinsider.com
Report: Apple To Relaunch MobileMe Next Month
Source: www.cultofmac.com
Apple open to restoring axed MobileMe features in iCloud
Source: appleinsider.com
Apple MobileMe
Source: www.letsgodigital.org
Apple's MobileMe To Get Improvements Next Year
Source: www.geeky-gadgets.com
iPad Observer
Source: ipadobserver.co.uk
Apple's MobileMe is Down
Source: mashable.com
Mobileme Gallery App Icloud
Source: www.andy-knappe.de
iPhone 3.0 to offer MobileMe users "Find My iPhone" feature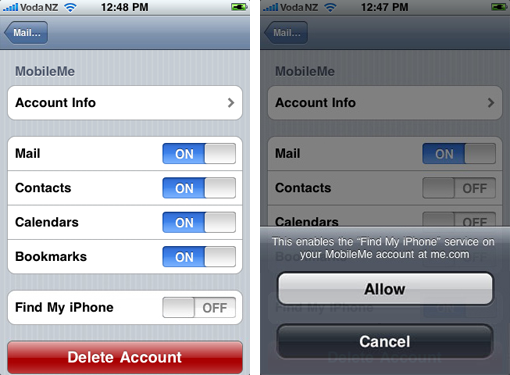 Source: appleinsider.com
Apple MobileMe 体验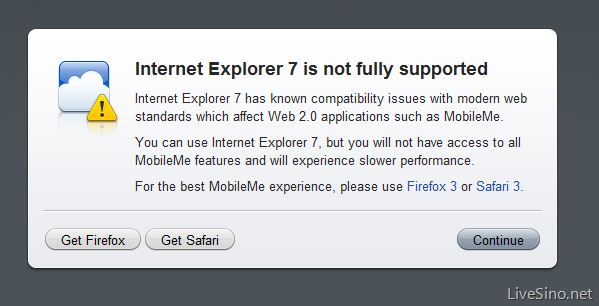 Source: livesino.net
Apple MobileMe Official: Sync For the "Rest of Us"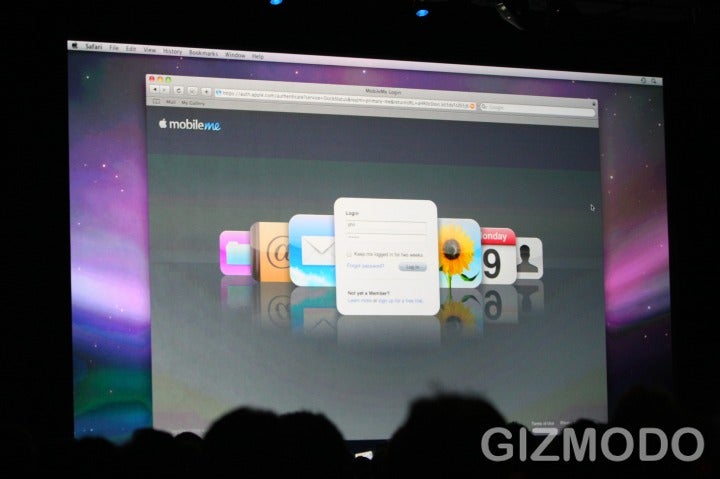 Source: gizmodo.com
MobileMe is dead. Long live iCloud.
Source: www.macgasm.net