For any fisherman is a secret that plenty more bait will capture you are going to make, this same theory can apply to the bait artificial, if you want to fish and small, because you then use attachments in the same proportion; If you want big fish close to the shore search for your artificial large to achieve that desired catch. With the written desire to show you how it is possible to capture large sea bass, gallegos, Jackfish, picúas etc. with artificial additions of large size, which many times to our eyes seems almost impossible that a predator can swallow such artifact…
To start I recommend that when you decide to direct you in this aspect of fishing, it is because you have mastered quite skillfully work with artificial smaller, train yourself first, that will be easy performance with smaller attachments and then start with this slightly more complex task. ME LO promise?, if?, ok, then continue…
As you may have noticed in the current fishing shops, much has changed the concept of the artificial, true?, is that a few years back rapalas selling large seemed something coarse and movements a little complicated in the water to achieve good hoaxes to the largest dams. Currently up to artificial large attachments can be handled easily and are very convenient and effective, both for long casts, as well as for movements in the water.
What more effective artificial attachments and greater than or equal of 15cm?
Well my experience tells me that there are good attachments of the MOLIX mark with 15cm long; they are very convenient by buoyancy presenting and also by the power of lance possessing, don't need much strength to reach several meters away with an artifact like these. Now I tell you and pay attention, the most effective way of achieving good catches in this type of fishing would be giving strong pulls to your rod at the same time that you're picking up, this is going to give a remarkable naturalness of swimming to the artificial, which is designed around the world aiming to make it work in the way that I am mentioning; so as I told you, you will surely achieve huge catches of JURELONES! OR PALOMETONES!. Also great brand DAIWA attachments are very suitable for fishing good specimens from the banks. A very good artificial DAIWA tackle: SALTIGA MINNOWS, highly effective, I recommend it, you can buy it at andrewfishing.com.
Other highly effective are facing between 15 and 17cm and they are as portions in the body, i.e. the Minnow design comes as with cuts, almost always in three parts, with these cases, the movements of your cane should be shorter and less strong pulls, you let it stand for a few seconds and you do the same operation you will be STUNNED the effectiveness achieved with these oversized attachments. To give you an idea, there are species such as the BLUEFISH that are dedicated to chase the lure by the trajectory of the same, and come to attack him when he is very close to us, almost always when the breaking of the same on the surface. WHAT A CURIOUS TRUTH!
Another lure of a Supreme effectiveness is about 20cm called DEVIATOR monster, with this fish artificial to pick it up comes swimming in a zigzag pattern, cheating easily to large predators; the best way to handle it is collecting it in a linear way and each a couple of seconds, give a small tironcito at the helm and thus successively repeat the process until you get them water.
My primary recommendation is that you have to use a powerful fishing gear in order to develop this modality with large artificial. Remember that in these cases the bite is not as frequent, but when there is an attack on your artificial be prepared because insurance is a major brand fish. Therefore a rod of strong action is recommended, although it is not having much weight because if you will not tire easily, spool and thread must be commensurate with the cane and potential dam that you are hoping to capture.
And as always you stress: MANOS A LA OBRA, dare already to fish with these large attachments, provided you have polished a bit with children. Were useful, would put into practice the tips that you taught and tell me what happened??, did you get screenshots? Thank you for visiting the web
Sincerely,
Yasel Dominguez-pescador experienced
Gallery
Best Bass Fishing Lures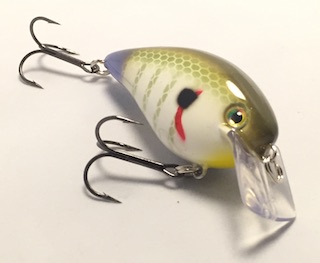 Source: bestbassfishinglures.com
Rapala Down Deep Husky Jerk 10cm
Source: akvasport.com
How to Catch Crappie | Gone Outdoors
Source: goneoutdoors.com
Rapala Risto Rap 8cm
Source: akvasport.com
Rapala Down Deep Husky Jerk 12cm
Source: akvasport.com
Rapala Down Deep Husky Jerk 10cm
Source: akvasport.com
Walleye Archives
Source: mwoutdoors.com
Fishing in Florida
Source: www.whatsoninflorida.com
Shimano Alivio CX Match 4.20
Source: akvasport.com
Anglers' Ten Most Wanted Fish in South Africa – Fishfishme …
Source: www.fishfishme.com
Bluegill Lures
Source: pixshark.com
Snowbee 19450 Float tube Kit
Source: akvasport.com
Shimano Sedona 4000 FD
Source: akvasport.com
Invention of the Fishing Pole timeline
Source: www.timetoast.com
how to make strawberry chicken catfish bait
Source: recipepes.com
Owner Cultiva Roll-Up Jig Case
Source: akvasport.com
U/W VIEWING BUCKET
Source: cudjoesales.com
Shimano Ultegra 5500 XSC
Source: akvasport.com
Luring Stock Photos & Luring Stock Images
Source: www.alamy.com
Green/yellow Honoreal 6.5cm Artificial Soft Lure Fishing …
Source: www.rosegal.com